---
Moderators
Biological Anthropologist
I'm a biological anthropologist who studies human remains, depictions of archaeology in popular culture, horror and scifi in film and literature, disability studies, and life in the Nuclear Age. Cornelius is my favorite pop culture archaeologist and if you get me started talking about...
Read More →
Speakers
Audio Technologist, American University
Eric Gordon, the Assistant Director Audio & Video Systems & Services, began working for the group in 1986 while pursuing a degree in Audio Technology. In 1993, he completed a BS in Audio Technology with a minor in Anthropology. Eric continues to explore music and technology by occasionally...
Read More →
Jandy Hanna, PhD, MSB, is an Associate Professor and Chair of the Biomedical Sciences Division at WVSOM. Her PhD is in Biological Anthropology and Anatomy and she currently teaches medical gross anatomy and studies the biomechanics of locomotion. Her Masters is in bioethics, in which...
Read More →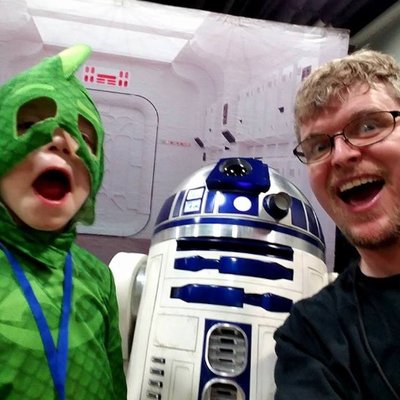 Senior Program Associate, American Association for the Advancement of Science
Rob O'Malley, Ph.D. is a Senior Program Associate with oversight of the Engaging Scientists project.  A native of the Washington, D.C. area, he earned a B.A. in anthropology and zoology at Miami University of Ohio, a M.A. in anthropology at the University of Alberta, and a Ph.D...
Read More →
Staff
Manager, Pop Culture Programs, The Museum of Science Fiction
Barbara, Is a Master Class costumer that has been sewing small things, crafting, and beading for over 20 years. In 2013 Barb discovered the convention scene while attending her first convention, PaxEast, and fell in love with costuming and cosplay since. She has her Cosmetology license...
Read More →
---